Central FM's First Golf Tournament a huge success
Central FM
CENTRAL FM'S FIRST GOLG TOURNAMENT A HUGE SUCCESS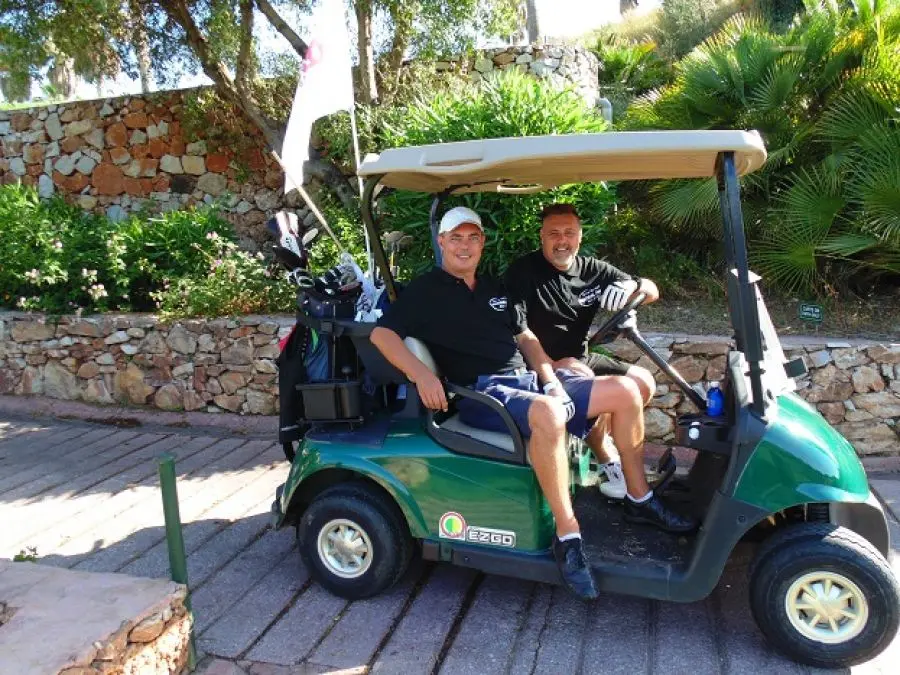 Central FM Radio celebrated it's 21st anniversary in June 2017 with a fabulous Golf Tournament which was held at Alhaurín Golf, a beautiful golf course designed by legendary Severiano Ballesteros.
Sponsored by The Bodyworks Health Clinic, Martin's Hair and Beauty Lounge, Arcoplan and Diamonds and Pearls Events Management, the event was a huge success with first, second and third place winners plus 3 nearest the pin trophies and two longest drive trophies, sponsored by DeVere, Moochers Jazz Café, Sanitas and Amanda Lou Jones Design who designed all the social media graphics, web promotion and the tournament booklet. The players also enjoyed a refreshment at Hole 13 with the Bodyworks Health Clinic where Mark MacRae, (golf pro), Estelle Physio and Emmie Cross offered a free consultation.
All the players enjoyed a fabulous better ball tournament followed by a wonderful 3 course lunch and a fun free raffle draw with over 30 prizes for the players, plus an auction!
Diamonds and Pearls Events Management together with England Rugby legend Matt Dawson donated a signed England Rugby Shirt and Titleist donated a great golf bag, both of which were auctioned for the children's home in Málaga, Ciudad de los Niños.
First place winner trophies went to Gary Robinson and Juan Lopez Moreno, second place Denis Shredhardt and Osrald Shredhardt and third place to Roger Blackmore and Kevin Eadie. Nearest the pin winners were Kees de Cock, Gary Robinson and Andy Whitney and longest drive winners were Janet Cox and Ranjit Tillekeratne.
The Central FM team had a great time with Andy Little, Steven Burns , John Gale and Danny Ford and all looking forward to the next one!
Central FM would like to thank all the sponsors and all who took part. Also the staff at Alhaurin Golf who were simply brilliant and very professional. And a special thanks to Samuel Cadenas Cortés, the new Director who helped with the organizing of teams and prizes. We are certainly looking forward to the next tournament.
Also many thanks to Jessica Brown Garcia for the events photographs, and also thanks to Paris Gibson (Diamonds and Pearls events management , Rising Star) for help with the prize giving.
To see photos from the tournament click here.