Murder Mystery Dinner & Dance
Central FM
MURDER MYSTERY DINNER & DANCE
Central FM Promotions brings you MURDER ON THE GHOST TRAIN, a fun-filled Murder Mystery Dinner Party performed by the very talented Mystery Players!
Enjoy a 3 course meal with main course of chicken or vegetarian and join the investigation team to help discover who killed Don Breathin!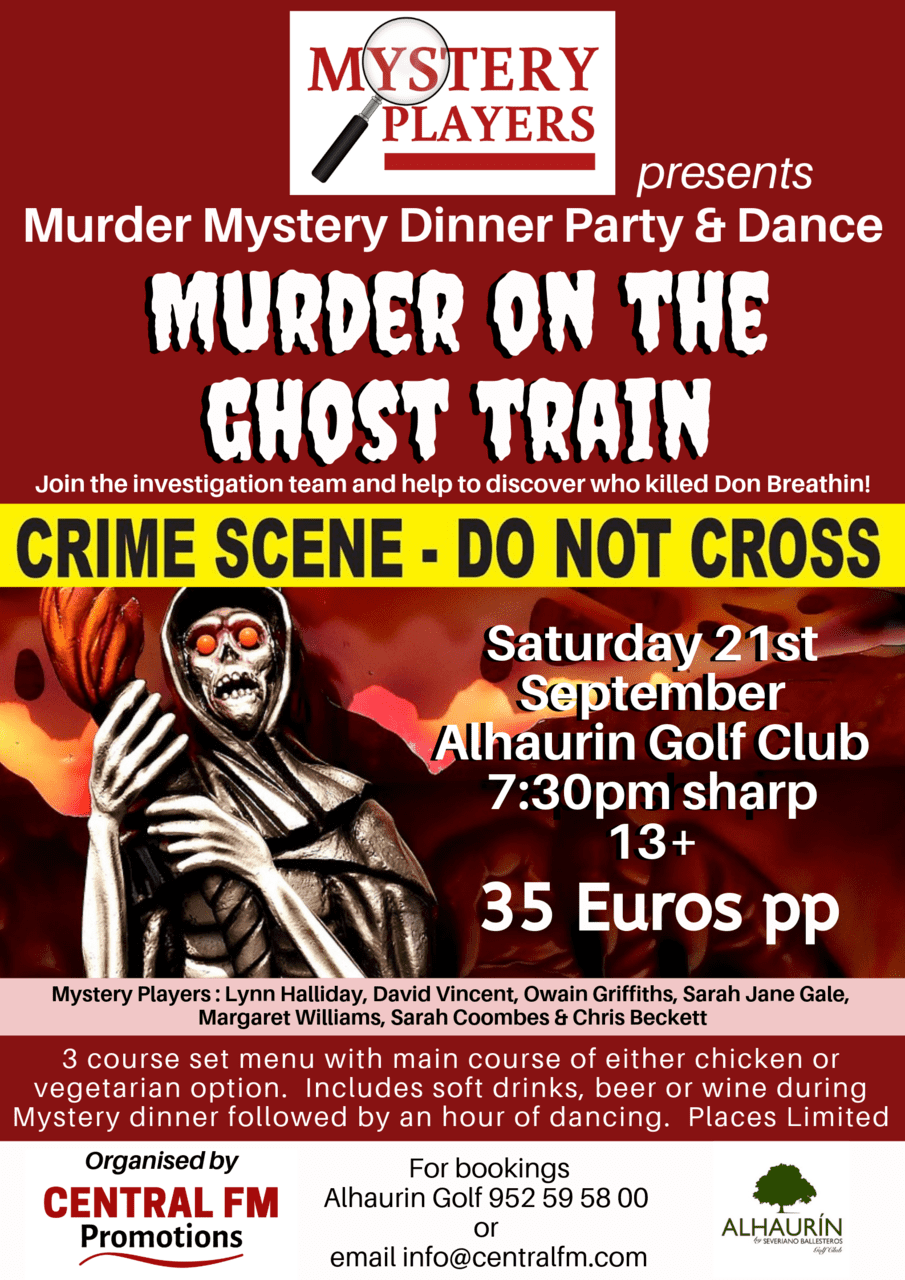 For just 35 euros per person, come and enjoy a great Murder and Dance evening at the Alhaurin Golf Club on the 21st of September at 7:30pm. Bookings need to be in advance and places are limited.
Wine, beer and soft drinks are included, plus an hour of dancing after dinner! For over 13 year olds only.
Come and help solve the mystery!!