Central FM
The Ku'Damm Cup 2022
The third KuDamm Cup was another huge success with over 80 players taking part in a Pairs Texas Scramble at La Cala Golf organized by Central FM Promotions.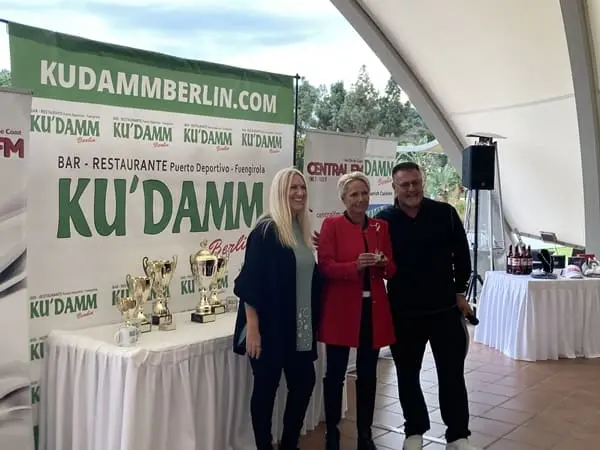 All players were given a 20 euro voucher courtesy of the Ku'Damm Restaurant, a goodie bag, a wonderful 2 course lunch with drinks, raffle draw and an incredible show presented by Johnny G, Melissa Carver and the amazing backing vocalists.
Congratulations to all the winners, namely.
First Place: Sebastian Maringolo and Martin Reay
Second Place: Tony White and Ian Cope
Third Place: Lee Harrison and Eoin Morris
Nearest the Pin trophies were won by Jerry Lawless, Jaako Sipla, Darren Stephenson, Christina Bjerregaard and Ville Parpola.
Longest Drive trophy winners were Tony White and Svetlana Kripaytite.
The next Ku'Damm tournament takes place on the 2nd of December 2023, so make sure to register your entry with us at
golf@centralfm.com
so as to not miss this great event.
For more information on personalised corporate golf events, please email
golf@centralfm.com
To see all the photos of the event please
click here