CENTRAL FM RECEIVES AWARD FOR WORK IN THE COMMUNITY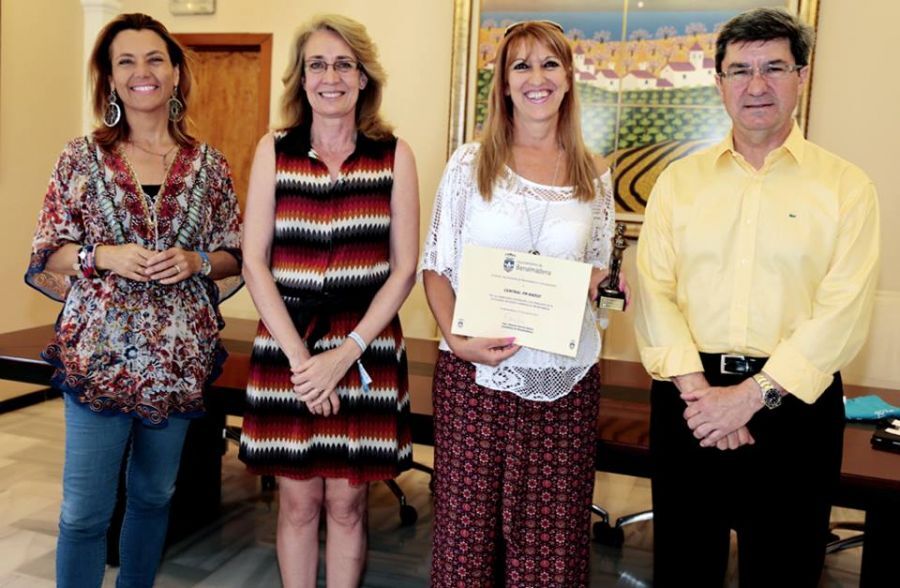 The Mayoress of Benalmadena, Paloma Garcia Galvez, presented Nataly Garcia an award and statuette for the amazing work that Central FM Radio has done and does for the community of Benalmadena. A special mention was made regarding Central FM's involvement in the St George's Day celebration as well as other news and promotions the radio station shares with the listeners to help The Town Hall convey their message to the foreigners of Benalmadena. One of the many town halls that Central FM work with.
A reminder to resident voters that are registered on the voting census for the following elections :- Please take your NIE and ID which has your photograph on and also please do not write on the voting slip at all as once they are defaced it will not count as a valid vote.