Who killed Agent 006 and 3/4?
Central FM
Who killed Agent 006 and 3/4?

Central FM and the Mystery Players brings you a fun, Bond style Murder Mystery YOU ONLY DIE ONCE, taking place on friday the 3rd of April.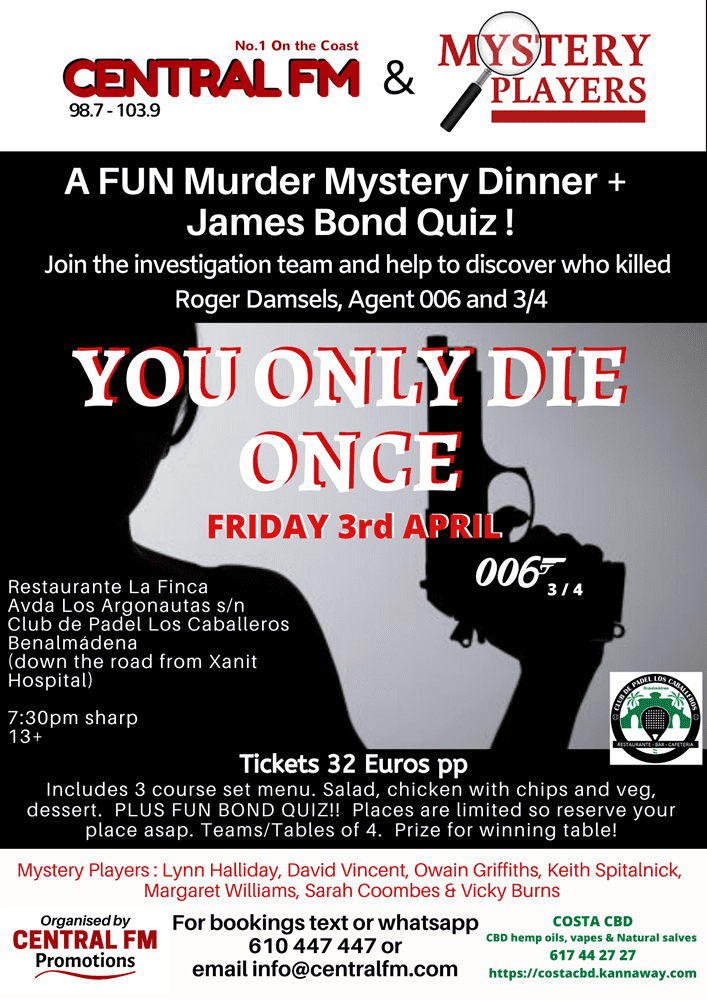 Agent Roger Damsels, also known as Agent 006 and three quarter, is found murdered, but who killed him? Join us at Restaurante La Finca for a 3 course set meal and see if your team can guess who dunnit? 6 suspects, one killer!
After the Murder Mystery there will be a James Bond Quiz to test your Bond knowledge! Teams are of 4.
Tickets are just 32 euros per person. Restaurante La Finca is by the Padel Club, just down the road from the Xanit Hospital.
To reserve your place, email info@centralfm.com or whatsapp or send sms to 610 447 447 or get in touch via our Facebook page Central FM Radio Spain.
The event is sponsored by Costa CDB.