Central FM
The Ku'Damm Cup 2019!
The Ku'Damm cup, sponsored by the Ku'Damm Restaurant was another huge success. Organised by Central FM Promotions and held at Alhaurin Golf for the second year, this event included great live entertainment with Fade Out Duo, prizes for the raffle draw and trophies for all the winners!
The tournament format was a Pairs Texas Scramble and all who took part received a 20 euro meal voucher courtesy of the Ku'Damm Restaurant which is situated in the Port of Fuengirola.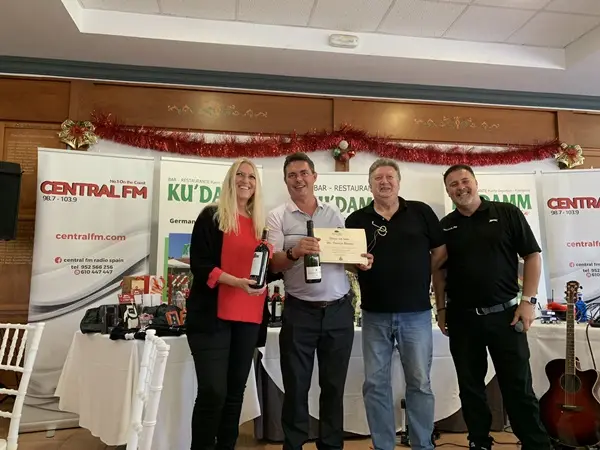 Michael Lienhoop, owner of the Ku'Damm Restaurant assisted Andy Little and Nataly García with the prize presentation and is looking forward to the next Ku'Damm Cup tournament!
First place was won by Antonio Lopez Fernandez and Santiago Rios Rubio, second place went to Alpo Pakarinen and Timo Niemi, and third place to Juan Jose Grande Roman and Jesus Antonio Alonso Martin.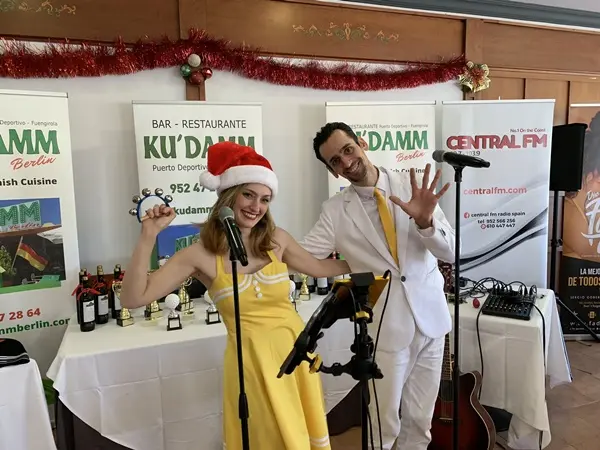 Nearest the pin winners were David Worrall, Steve Burns, who also got the Hole in One, Andy Whitney, Juan Jose Grande and Frode Nordbro.
Longest Drives were won by Vega Arranz for both ladies categories and Luke Holden and Frode Nordbro for the gentlemans category.
Thank you very much to the Ku'Damm restaurant for bringing this great event to Alhaurin Golf and also thank you to all who took part!
For more information on hosting your own corporate tournament, please email
info@centralfm.com
Thank you to Ian McElroy for the photos which you can see by clicking on this
link